Dr. Hirnissa binti Mohd Tahir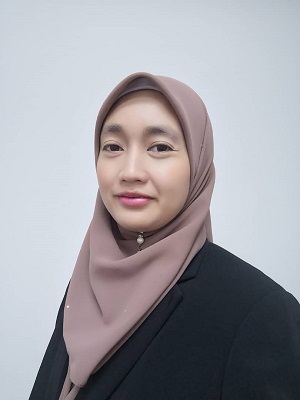 Dr. Hirnissa binti Mohd Tahir
Senior Lecturer
Contacts: 019 2626514
Research Area
SMEs and Military Expenditure
Academic Qualifications:
PhD (Economics) University Putra Malaysia
Master of Economics, University Putra Malaysia
Bachelor of Economics, Universiti Putra Malaysia
Biodata (Brief):
Dr Hirnissa Mohd Tahir is currently a senior lecturer in Business, Accounting and Social Science at the faculty of in KUPTM Kuala Lumpur, Malaysia. She earned her doctorate degree from Universiti Putra Malaysia specializing in Economics. She had been with KUPTM KL for five years. Her research articles have appeared in many international and local journals such as Asian-African Journal of Economics and Econometrics, International Journal of Economics and Finance, Journal of Sustainable Development and International Journal of Economic Research.
Research Area: SMEs and Military Expenditure
Research Project: -
On-going Research: Military Expenditures
Completed Research: The contribution of SMEs on the Malaysian economic growth: A sectoral analysis.
Selected Publications in Journals:
No. 

Title

Year

Publication

Publisher

1

Regional Economic Convergence in Malaysia: The Case of the Agriculture Sector in Peninsular Malaysia, Sabah and Sarawak.

2008

Chapter in Books

UPM Press

2

Stochastic Convergence in a Growth Triangle: Some Empirical Evidence Using Panel Unit Root Test

 

2007

 

Journal Article

Asian-African Journal of Economics and Econometrics

3

The Volatility of Thai Rice Price

2009

Journal Article

Research Bulletin, UPM

4

The Relationship between Defense, Education and Health Expenditures in Selected Asian Countries

2009

Journal Article

    International Journal of Economics and Finance

5

Regional Stochastic Convergence in Malaysian Agriculture Sector

2009

Journal Article

      The ICFAI University Journal of Agricultural Economics

6

Military Expenditure and Economic Growth in ASEAN-5 Countries.

2009

Journal Article

Journal of Sustainable Development

7

Defense Spending and Income Inequality: Evidence from Selected Asian Countries

2009

Journal Article

Modern Applied Science

8

Testing Regional Convergence Hypothesis Using Time-Series Data: Sectoral Evidence

2011

Journal Article

Journal of International Economic Review

9

Finance and Other Services Sectors in Peninsular Malaysia, Sabah and Sarawak: testing for Stochastic Convergence

2012

Journal Article

Aceh International Journal of Social Sciences

 

10

Defense Spending - Economic Growth Nexus in Selected OIC Countries: A Long-Run Causality Analysis

2013

Journal Article

Journal of Business and Social Development

11

Halal Logistics: Where are the industry's heading?

2015

Proceeding

AGBA Conference 2015

11

Military Expenditures and economics growth in selected developing countries: causality analysis using panel error-correction approach

 

2016

 

Journal Article

International Journal of Economic Research

12

The contributions of small and medium enterprises (SMEs) on Malaysian economic growth

 

 

2016

 

Proceeding

ICGBEC2016

 

ICGBEC 2016

UniKL

13

Working Capital Management and Firm Performance of Small and Large Firms in Malaysia

2017

Journal Article

Journal of Global Business and Social Entrepreneurship

14

How Working Capital Management Affects the Profitability of Small and Medium Size Enterprises (SMEs) in Malaysia?

2017

Journal Article

International Journal of Economics, Business and Management Research

15

The Contribution of Small and Medium Enterprises (SMEs) On Malaysian Economic Growth: A sectoral Analysis

2018

Chapter in Book

Springer Nature Singa[pore Pte Ltd

16

An Exploratory Study on Determinant of Health Financing by Household in Malaysia

2018

Journal  Article

International Journal of Accounting, Finance and Business

17

Military Expenditure and Economic Growth in OECD Country: A Panel Granger Causality Approach

2018

Chapter in Book

Issues in Applied Economics

Penerbit UPM
RESEARCH GRANT
International : - National : 13 University : 5
CITATION INDICES
Citation : 118 H-index : 5
SUPERVISION
On-going PhD
Supervisor : - Co-supervisor : 1